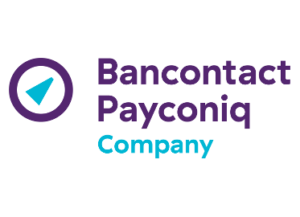 ELITT, the specialist of trusted transactions, has been selected by Bancontact Payconiq Company (BPC) to become its Interoperability Test Operator for 5 years.
ELITT will be responsible for implementing and executing Interoperability Tests between BPC Physical Cards, BPC Mobile Applications and BPC POS terminals for the Bancontact debit card payment method.
By enforcing the interoperability tests, BPC aims to verify that:
• Newly introduced physical and virtual cards are interoperable with all the multiple of types of approved terminals accepting Bancontact payments
• Newly introduced terminals are interoperable with all approved physical and virtual cards enabling Bancontact payments.
In the setup phase, ELITT will get POS terminals connected to Acquirers, Payment cards, Mobile Payment Application loaded on Mobile phones to be as close as possible to the products available on the field.
ELITT will then perform 'end-to-end' payment transactions, from the execution of the payment up to the statements of accounts of respectively the Card holder and the Merchant.
Grégoire Guétin, Marketing & Sales department director at ELITT, explains that "the payment transactions are continuously more complex to test only in a lab, device per device. This agreement with Bancontact Payconiq Company enforces the relationship established together few years ago and is in direct link with our strategy to bring added value by not only testing devices but also preventing and solving issues."
Bancontact Payconiq Company, CEO Nathalie Vandepeute quotes on the elabotared partnership "We are delighted to entrust Elitt as unique provider for this innovative certification service. They will help us in reaching a new level in interoperability assurance for all Bancontact payments. In their new role, they will be a key asset helping us to boost the deployment of innovation in our payment eco-system".
For further inquiries: Grégoire Guétin Marketing & Sales Department Director gregoire.guetin@elitt.com +33 (0)2 31 35 34 65
Caen (France), April 4th, 2019.